As we all know, the cigarette tax is a huge part of government revenue. However, more and more tobacco products are counterfeited because of profit-driven. It has caused great losses to many cigarette factories & governments.
Meanwhile, those fake products are harmful to people's health. According to the latest data, counterfeit cigarettes contain highly toxic dopants in the lungs.
Therefore, it is essential to provide complete security solutions for the tobacco industry. Today, Suzhou Image Laser takes you to understand one of the cigarette packaging solutions—anti-counterfeiting tear tape.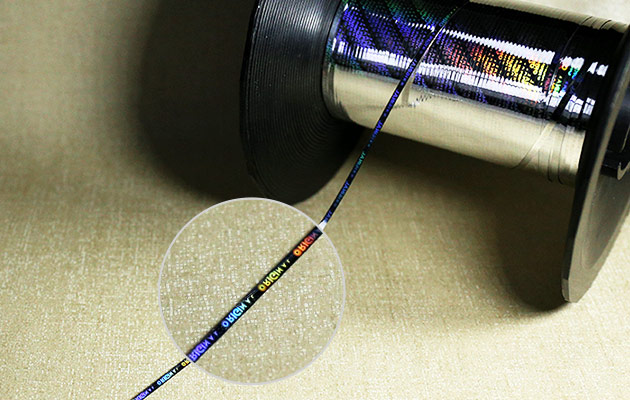 Nowadays, it has become a necessary accessory for packaging, and you can almost see this on various brand products (such as tea, chewing gum, poker, and cigarettes). Among them, cigarette applications accounted for 80%.
Why it is recommended that you use anti-counterfeiting tear tape.
Protect Cigarette Brands
These tear strip tapes are made by micro-nano hologram technologies, which are unique and very difficult to duplicate. So it can protect cigarette brands from counterfeiting.
Because fake cigarettes use low-quality harmful substances, they are cheap but harmful to people's health. It will affect the sales of branded products and damage the brand image
Personalized messages can be incorporated with overt and covert features to protect tobacco brand packages against the threat of counterfeiting and duplicity.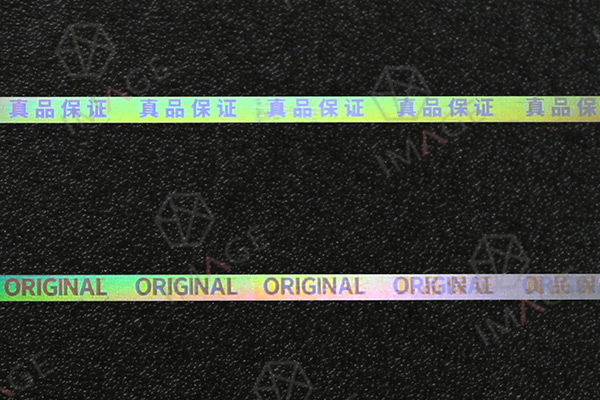 Eye-catching Packaging Design
The anti-counterfeit tear tape has rich optical colors, you can view dynamic color changes from different angles that make your package more attractive & unique from many peers.
Quick & Easy Opening
Serving as a tool that helps customers more easily to open the packaging. Because many packaging is with shrink film outside, which is very difficult to open and needs to use scissors or other tools.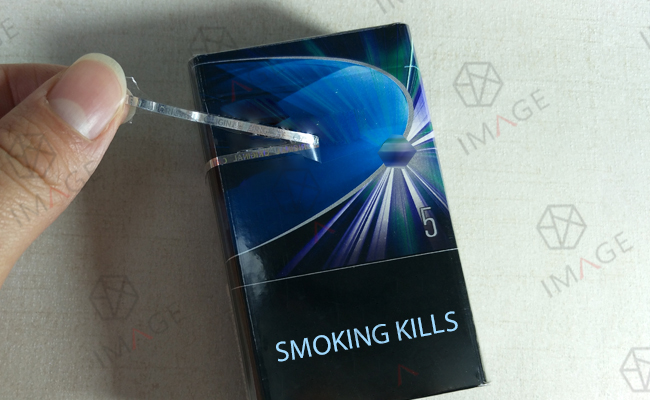 But with the help of the tear tape, the user can easily open the package without using any tools. There is a little extra line that can be found in the packaging, customers only need to pull the extra line lightly, without any tools, such as a knife. Thereby protecting products inside.
laser packaging tear tape for cigarette box
So the application of anti-counterfeiting tear tapes is beneficial to manufacturers, brand owners, and customers.