Currently, 3d hologram labels have been widely used in the market. Because they are a proven effective method to protect product safety and combat counterfeiting.
Different from normal printing labels, they are made from an original hologram master which requires advanced and specialized dot matrix equipment. If not the original photo, counterfeiters can't duplicate the hologram nearly the same as the original one.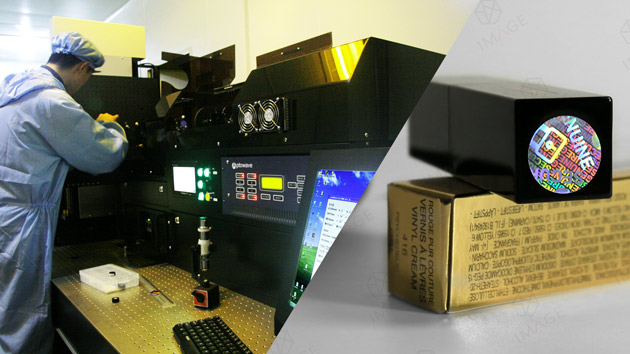 For security reasons, most customers prefer to use custom holographic labels. This means some customized elements can be incorporated into the 3d hologram label so as to protect brands against the possibility of counterfeiting, including brand logo, company name, security features, and many more.
In addition to high-security functions, they can also add unique and glossy visual effects to the packaging, thereby attracting customers' attention.
How to design a perfect 3d hologram label to match your packaging?
Here are some elements that should be considered.
1, What's your application? Do you want to paste the label onto what kind of products?
2, What features do you want the label to achieve, focusing on anti-counterfeiting or beautiful appearance?
3, Whether want to customize your own logo design?
4, Do you want to print some information, such as QR code, serial, barcode, and so on?
5, Do you have special requirements for optical security features?
6, What's the budget?
We will integrate all your needs and achieve the results you want under the budget. Some customers will say in the initial communication, "Why do you ask so many questions, I just want a price", but afterward they are very satisfied with us, feel that we are very professional, and provide them with the most appropriate packaging solutions for them.
If you are not sure about the above information, we have professional teams and will give some suggestions and solutions to make sure you get the best, most cost-effective hologram 3d label for your exact needs.
We believe that 3d hologram labels will become more and more popular packaging options in the future. They may bring a visual spark to the packaging.