Description
This circular holographic sticker has a circuit diagram as a background. When rotated, the sticker itself presents a rainbow holographic effect. Apply it to your product packaging and it will influence users' perception of your product or brand with its high-quality look and feel.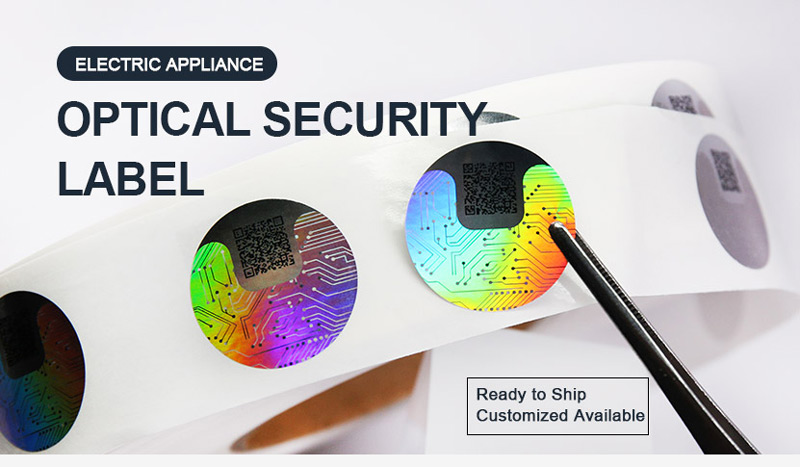 Besides visual appeal, our custom round hologram sticker is most commonly used for security reasons. They can be used in electronic boxes to help people with quick verification and prevent receiving counterfeit products.
In addition, there is a QR code area on the hologram logo sticker, and customers can verify the product by reading the QR code through a Smartphone, which is convenient and fast. Click the hologram QR code to view more related products.