Description
The hologram sticker has a repeating "GENUINE SECURE" in the background and two repeating patterns, a lens and a lock. Looking at this sticker from an angle, the elements have a sense of depth and are very shiny.
Especially the crystal clear water drop-like lens pattern is very eye-catching. It can add perceived value to a branded product. On the other hand, the complicated production process makes this genuine secure hologram sticker impossible to reproduce using a printer or copier, providing general security protection.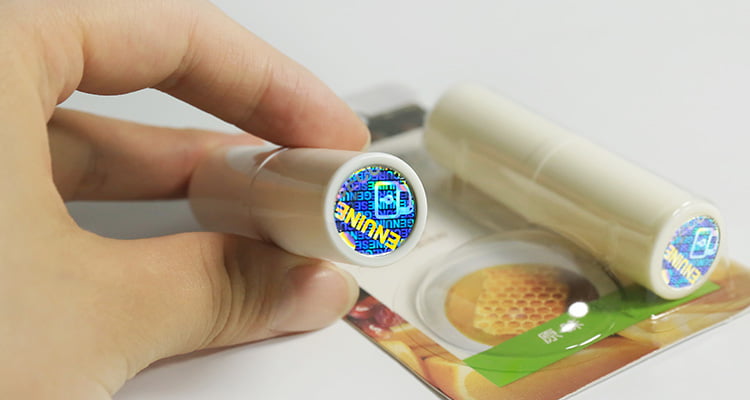 Advantages of Genuine Secure Hologram Sticker
This 15mm dia genuine hologram sticker has an anti-tampering feature, which will lead to "VOID" is left behind as residues if someone tries to remove it. Thus, tamper evident hologram offers additional security to fight against fake products.
In addition, it also contains about four security technologies to increase security performance and enhance visual effects, such as lens, lock design, and rainbow colors.