Description
This square hologram sticker has words (security original) on it. And text has a slight 3D dynamic effect. If you move it around, it will show a dynamic color change and add a finishing touch to your current packaging.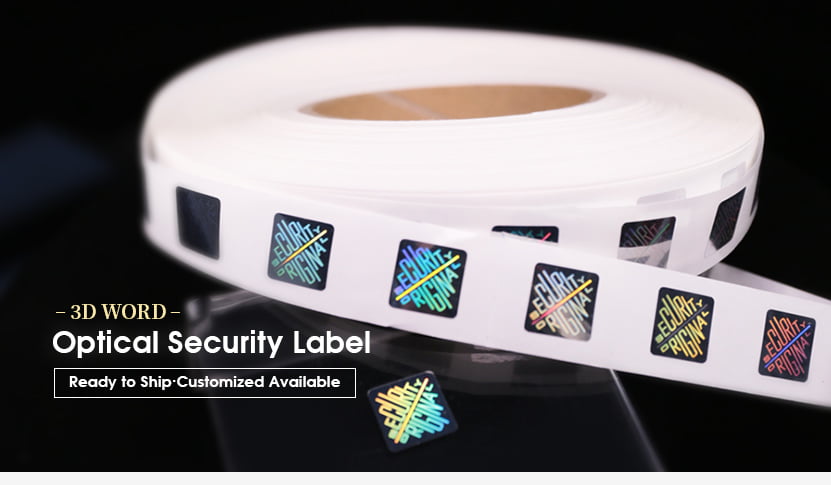 Apart from the stunning visual appearance, our technicians have designed some security technologies in it to make your products more secure. Because It's not easy to do exactly the same effect as the original one due to the advanced dot matrix system.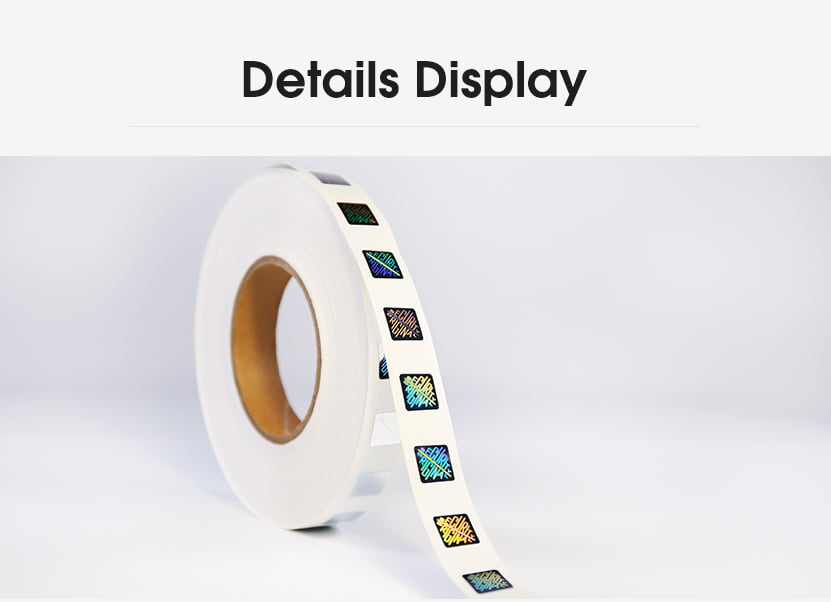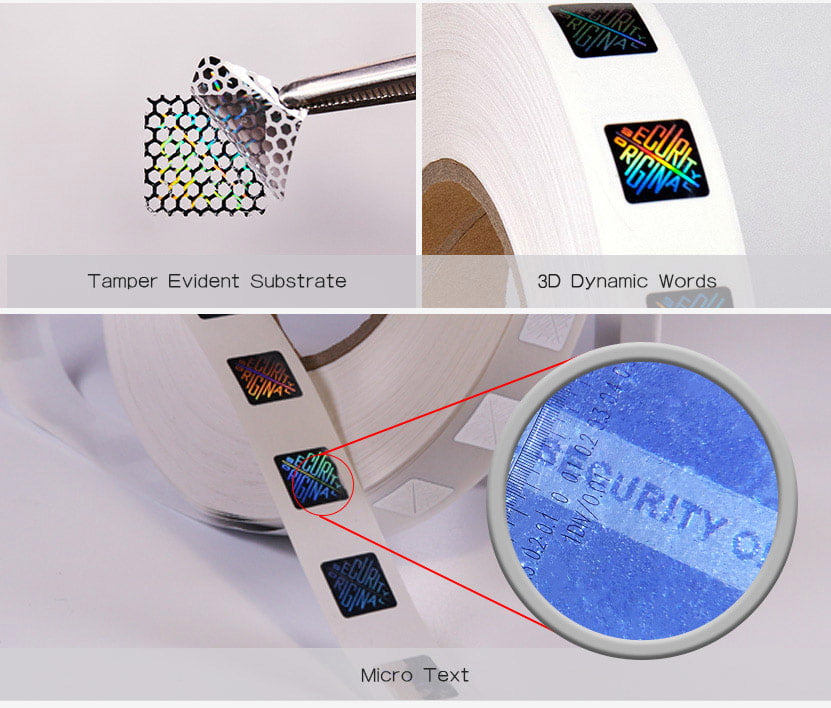 All hologram stickers can be customized with a tamper-evident function. Any acts that attempt to remove it will result in the appearance of a "special pattern" and these residues prove that this product is not genuine. Therefore, it provides additional security against counterfeit products. Click for more tamper evident holographic labels.