Description
Laser hologram stickers are specially designed for security and promotional purposes, mainly for anti-counterfeiting.
Because the manufacturing process is a bit difficult and requires high-resolution dot matrix equipment. When many counterfeiters see such a laser hologram label on your products, this can deter them to a certain extent. Because the cost of fraud is too high to be worth it.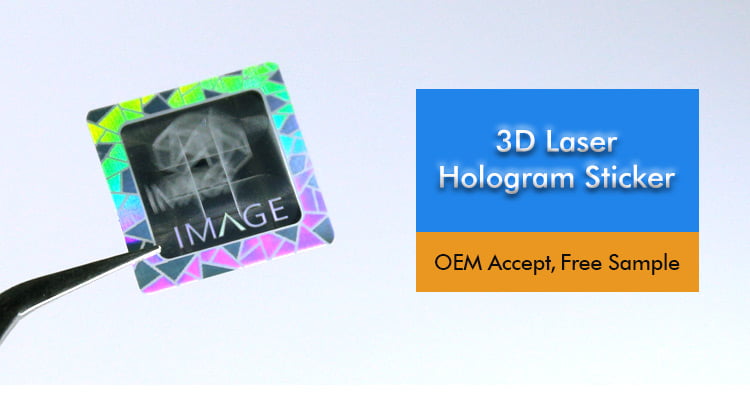 The use of a laser hologram sticker can ensure that other people can't fake your brands and products easily. On the other hand, it can help customers identify the authenticity of products. Because fake products not only are harmful to people's health, but also they will affect brand reputation and leads to financial loss.