Identity documents are very important to people and country security because of containing personal data. In recent years, more and more illegal immigrants and credit loan issues by using fake ids cause a huge loss to the individual and the country. So how to ensure these identity documents are not forged or imitated becomes quite essential.
Suzhou Image is a professional security solutions manufacturer with more than 20 years of experience. The senior design and professional development team allow us to offer a full range of hologram lamination solutions to help the government and major events tackle these troubles.
Today we will introduce one of these solutions – embedded laminate overlay.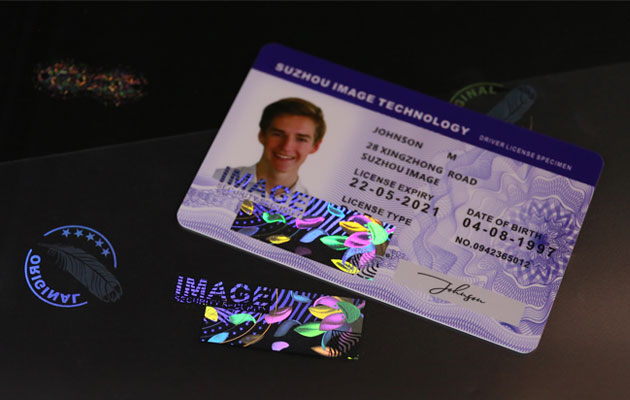 The application of embedded laminate overlay
The embedded laminate overlay can overlaminate with card-type certificates, such as ID cards, Bank cards, Driving Licenses, etc to enhance security features. It's mainly supplied to the bulk production of card manufacturers. After lamination, security features are embedded into the card body, which makes counterfeiters more difficult to tamper and duplicate.
How do Laminate the embedded hologram overlay with ID Cards?
The whole lamination process requires a bulk production lamination machine. Our company will provide the same material embedded hologram overlay the same as card substrates (PETG, PVC, PC) according to the card production layout.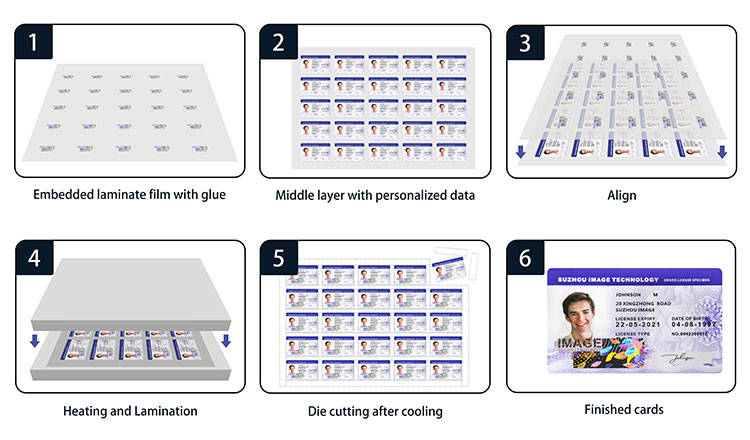 And then do press and lamination in the huge type PVC id card lamination machine, aiming to laminate hologram images together with the card body. Finally, print personal information and die-cut them into a single card. To better understand, we make a flow chart for you. Contact us for your own laminate solution.