The QR code authentication system is a high-tech product, usually integrated into a holographic label, which is used to track and trace products' origins, identify counterfeit products, and reduce counterfeiting problems.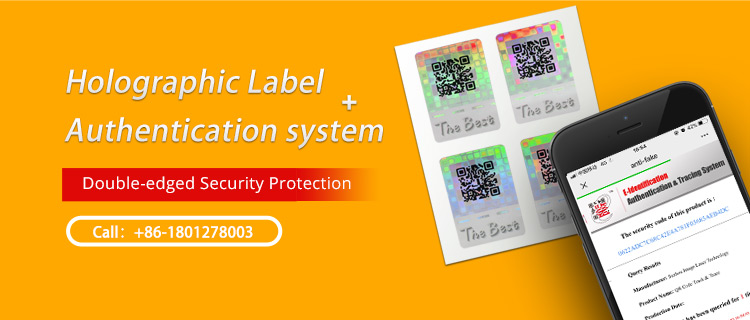 Nowadays, the combination of a QR code authentication system and a hologram is very popular in the market. Our company not only provides customers with high-security hologram labels but also with the corresponding authentication system.
Retailers, customs, and consumers can scan the QR code area of a hologram label with a mobile phone or a scanner to effectively verify the authenticity of their goods.
How Does Hologram QR Code Authentication System work?
There are two product authentication methods, the whole authentication process is very quick and simple, it just requires a Smartphone, special equipment, or an identification APP.
1, Authentication via Smartphone
Customers can check the authenticity of a product by making use of a smartphone.
As you scan the QR code, a new page will pop up on your phone, and then you need to enter the verification code to authenticate whether this product is genuine. Usually, it will say this is the first time to authenticate, but if it says this is the second or third time to authenticate, this product may be duplicated. Click to see more hologram QR code products.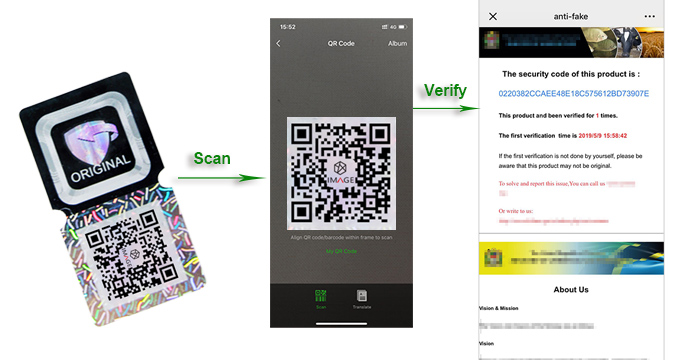 2, Authentication via Special App and Equipment
If your products want to be tracked from production, package, to transportation, this authentication system is quite suitable for you. The only difference is that the whole process requires a special APP and QR code scanner. It can be used for distributor management and manufacturing process traceability.
What are the Benefits of Authentication Systems to Enterprises and Consumers?
Nowadays, you can find the QR code on various packaging products everywhere. The use of a QR code verification system is not only benefits to brand owners, but consumers. It gives products a unique identification.
Don't underestimate it, this simple QR code can carry a large amount of information, in the combination with an authentication and traceability system can realize many functions, such as promotions, brand awareness, product tracking, points-based reward promotion, collecting online databases, distributor management, etc.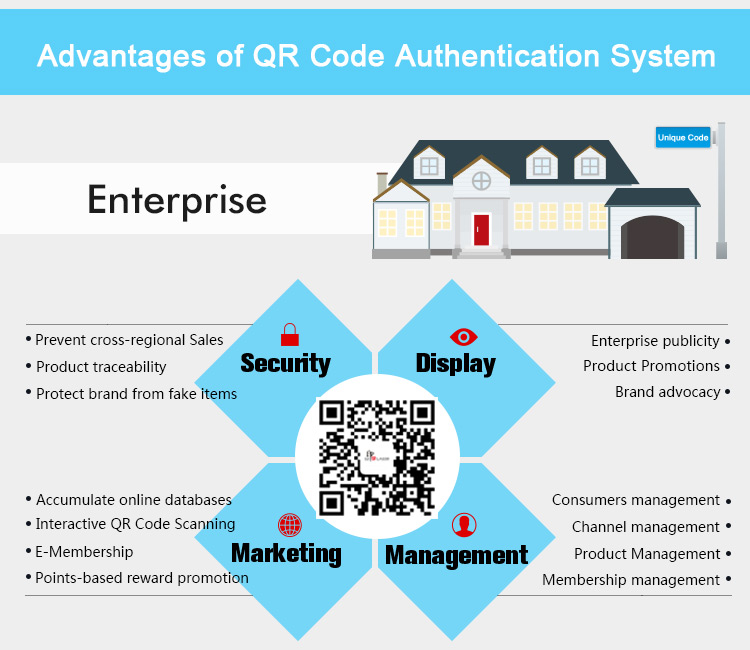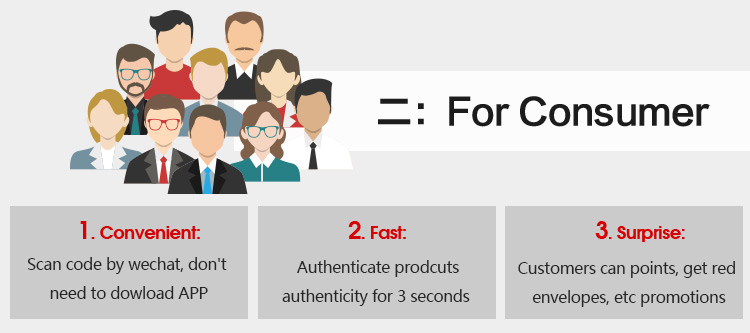 Suzhou Image Technology self-developed a customized traceability system to meet the market requirements. Advanced optical techs integrate a track and trace function which offers double security to protect the product against any possible form of counterfeiting. Should you have any interest in the QR code track and trace verification system, Welcome to contact us.