A hologram sticker is an optical label with adhesive on the back. It has colorful dynamic visual effects and is embedded with many anti-counterfeiting elements at the same time. They are often used on various brand packaging and sensitive government documents for security and verification purposes. Sometimes, they are also used for aesthetic decoration and promotional purposes.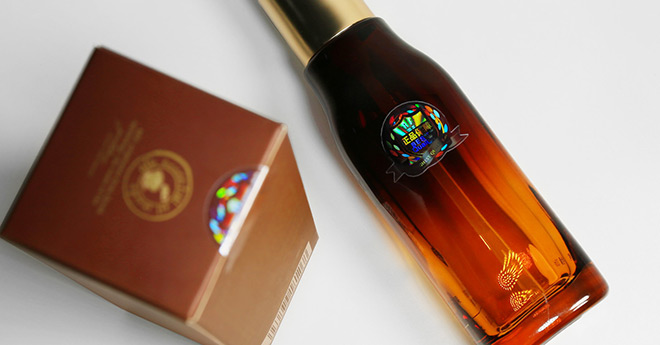 Holographic stickers are produced by high-resolution dot matrix equipment, which requires specialized technicians to operate. And the device itself is a very expensive investment. For counterfeiters, it doesn't come cheap. Secondly, it is not easy to copy the image completely without the original main hologram. Therefore, they are a good way to protect and authenticate products. If you are interested in the whole production principle, welcome to visit how to make holographic stickers to know more.
Because the hologram is difficult to reproduce, more and more brands and manufacturers are using this technology to protect their brands and products. And some brand messages and logos can be incorporated into hologram images to promote the brand and enhance brand awareness.
In addition to being highly secure and difficult to copy, holographic stickers are also used for decoration, promotion, and entertainment purposes because of their unique and eye-catching appearance.
For example, they can be used in your packaging to make your products stand out on the shelves, create perceived value for customers, and increase sales. There are also stickers of cartoon characters or other color images that can be seen in many toy stores, the unique holographic technology brings the characters to life.
Our company focuses on the production and sales of custom holographic stickers for over 15 years, these stickers can be affixed anywhere they are needed. As a member of the international hologram manufacturer's Association (IHMA), we can offer overall security solutions to protect your brands and meet your individual requirements.