Description
The cigarette pack tear tape is made of BOPP and PET material with a high shrinkage rate, which can be attached to the shrink film of tobacco packing and used as a quick opening device.
Generally speaking, BOPP & PET are the most popular material to produce cigarette packaging tear tape. Soft-packed cigarettes can use PET with low shrinkage and high strength, and hard packs generally use high-shrinkage materials, such as B0PP.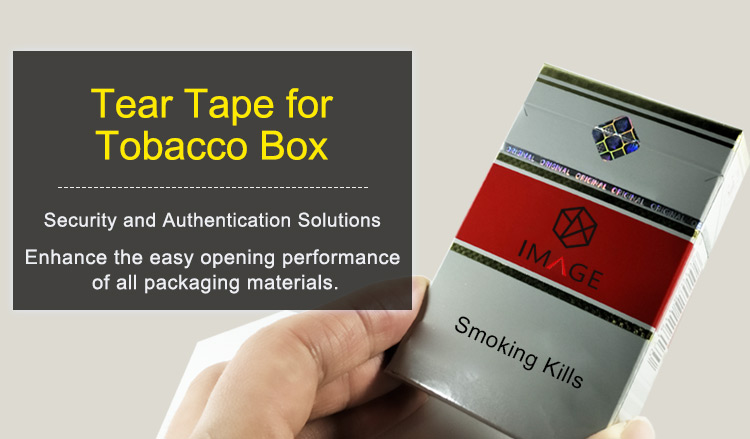 Some brand information can be inlaid in the cigarette box tear tape, which can be used as a good marketing tool. Combined with optical security features, it not only protects the brand but also adds eye-catching effects to the packaging.