Why is it recommended to use QR codes with holograms?
QR codes have become very popular among brand owners, they can provide the consumer with further information about the product. It can also be used as a marketing tool, for instance, to inform consumers about promotions or discounts.
Moreover, It can connect with cloud technology to verify the authenticity of the product and trace the origin of the product.
It is true that the QR code is a very convenient technology for consumers. Using smartphones can easily read the QR code and read the related information.
However, a standard QR code sticker is not a security feature. Combining holograms and QR codes is currently the most popular and are also the best way to ensure a safe product for their customer while at the same time providing a traceability system.
How Do I Place a QR Code in Holographic Stickers?
Our company specializes in producing hologram QR code stickers. We have advanced printing equipment that can print a variety of fixed or variable QR codes to meet various needs in the market.
QR codes only require a small area to store a large amount of information. They can be linked to the official website, customized page, and track & trace system for product authentication and information spreading.
Simple 4 steps to finish QR code printing
First, provides the QR code data in excel, text, or other formats.
Please provide the file in PETG, PS, or other formats for unchanged QR Codes, in excel files for changeable QR Codes, and also advise sticker requirements, our designer will provide hologram artwork for approval within 24 hours.
Our designers will leave space for QR code printing on the hologram artwork, 12*12mm or bigger space.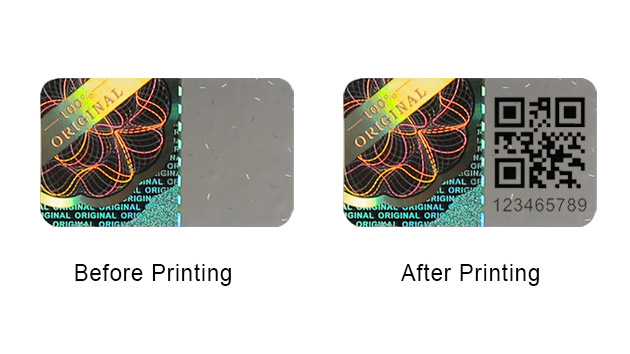 Second: Two methods to print the QR code on your sticker.
After artwork approval, we will start to produce. we have thermal printing, laser printing, UV inkjet, and digital printing methods.
For unchanged QR codes, like linked-to websites, make by optical technology, with very high scratch-resistant function, can work till the label is destroyed.
For changeable QR Codes, like the link to the track & trace system with a random number to verify, print them in black color by thermal transfer printing technology, then glue oil to protect QR Codes from scratch.
A guide to ordering QR code hologram stickers.
This is a flowchart that will guide you on how to order a QR code hologram sticker for your brand and products.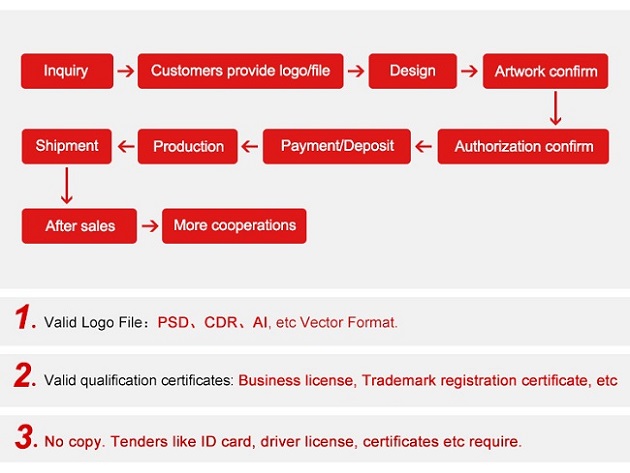 QR code is more of a digital security solution, but it's easy to duplicate. That's why it is usually combined with holograms or other security printings.
Nowadays, it's also combined with authentication and a track & trace system to realize verification checks and product traceability.