To make an ID card or document easy to identify and difficult to duplicate or tamper, there are various methods and product forms.
For plastic material IDs, SUZHOU IMAGE provides three main optical security solutions, seamless transfer overlay (also called varnish film sometimes), PATCH laminate, and embedded laminate.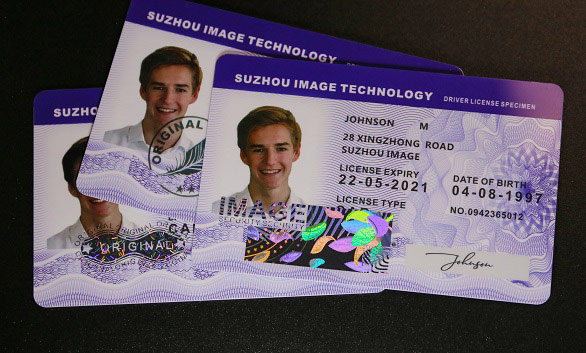 Plastic cards can be different materials like PETG, PVC, and PC, among which PC has become quite popular in recent years, although its cost is much higher compared with PETG and PVC.
When comes to paper or synthetic materials like Teslin, IMAGE's solution is security lamination pouches, hot stamping and transfer laminate foil type. So here we come to the topic of this post, the versatile ID card security solution, which is the optical lamination pouch.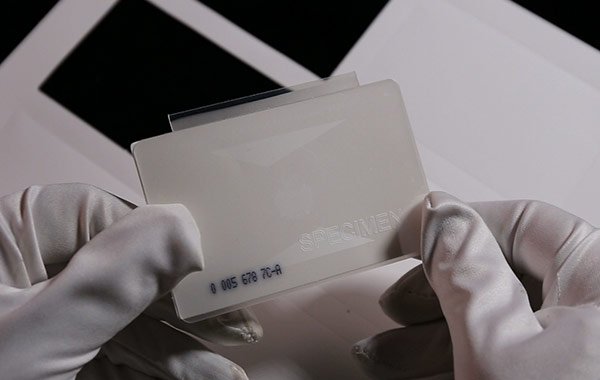 IMAGE's lamination pouches are widely used for plastic ID cards, paper and booklet-type security documents, event badges, card entrance permits, and so on. It can be applied with both paper and Teslin-based identification cards and documents.
Meanwhile, Suzhou Image provides two types of optical lamination pouches. Cold laminate and hot laminate pouches. Hot Laminating pouches consist of two layers, it is sealed and one side makes it like a pouch, other three sides are open to insert the ID card.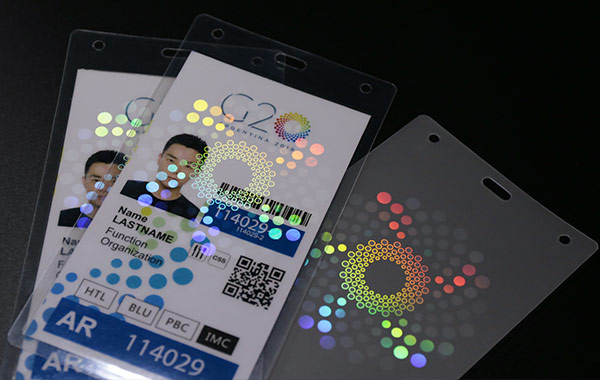 The insides for both layers are coated with EVA, a kind of hot melted glue, and sometimes a PE layer will be added to increase the adhesion and peeling strength after lamination. The lamination temperature is 130 to 150, and the lamination speed can be adjusted on the machine.
Hot lamination pouch is translucent before lamination, but becomes transparent after lamination, in this case, the optical security features and the pouch film will not cover the information on the inside ID card.
For small amounts of lamination, using an office use lamination machine is OK. But if need to laminate a huge amount and need to continuous working, an industrial lamination machine is better and is more stable with a long time working.
Another type is the cold laminating pouch, we call it cold laminate because the pouch is with PSA (pressure sensitive adhesive), rather than hot melted glue as the hot laminate pouch.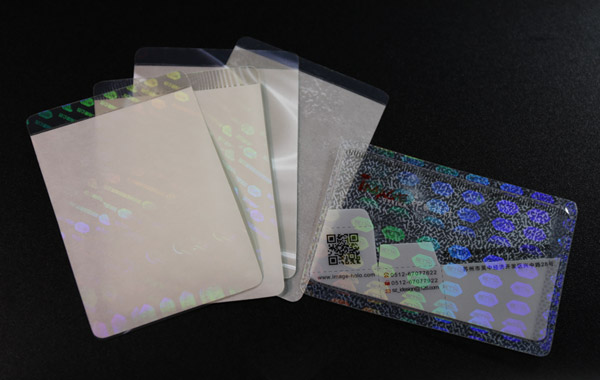 Cold lamination pouches have three layers, PET base film layer, adhesive film layer, and release paper layer. Since it is with PSA, so no need to use a lamination machine, use it manually.
After lamination, its adhesion and peeling strength are not as high as the optical hot security lamination pouch but still can be used for a long time, and especially in some remote regions and rural areas where the power system is not sufficient, the optical cold laminate pouch will be a good option.
More introduction of the security features for the lamination pouch will be introduced in the next post.