The ID card lamination plate is a stainless steel flat mold with a relief-shaped micro-nano structure groove on the surface. It is mainly used for the lamination and replication of PVC, PC, and PETG card materials.
The lamination steel plate can replace the embedded hologram overlay to achieve the optical effect of combining light and deep structure. The mold has a long service life, which increases the anti-counterfeiting strength of the card and reduces the cost.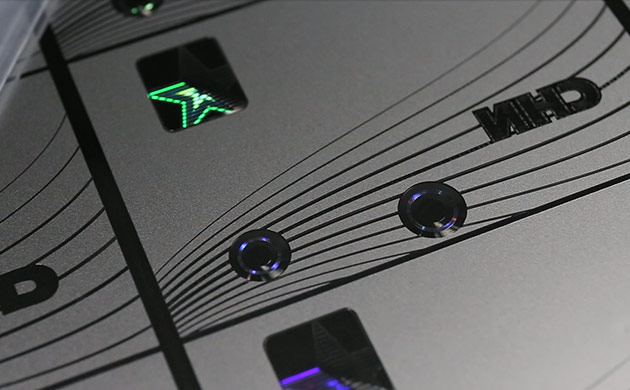 The micro-nano structure on the lamination plate presents dynamic, three-dimensional, lens, image-changing, or diffractive color holographic effects. It can withstand high-temperature and high-pressure molding environments.
It is suitable for hot-pressing replication and UV transfer replication of thermoplastic materials and has a certain visual perception and touch feel.
The micro-nano structure pattern on the surface of the laminated steel plate is laminated onto the surface of the optical embedded film, and then the optical image is embedded into an ID card to get a security ID card.
On the one hand, the multi-color dynamic optical effect can increase the visual aesthetic appeal of the card. On the other hand, the application of various security features can enhance the security capabilities of your ID card. Therefore, it is widely used in the card market.
Specification of lamination plate
| Size | Thickness | Material | Packaging |
| --- | --- | --- | --- |
| 350×460 | 2.5mm | Stainless steel base material | Based on your requirements |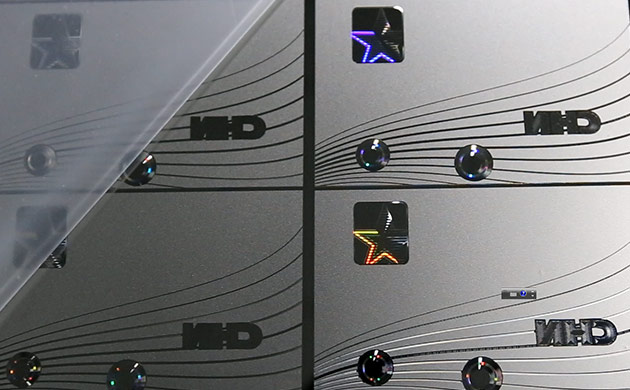 Operational and storage environment of lamination plate
Operational environment
Set the lamination parameters according to different card base materials, which are similar to the normal lamination process parameters. Pay attention to surface protection and do not drag or rub.
Storage environment
Ambient temperature 15°C – 35°C, Humidity 45%-70%
Executive standard
GB/T17554.1-2006 GB/T1766-2008
Common problems
1, The surface is cracked, please do not use it beyond the normal process range.
2, Surface wear and tear, the normal service life of each laminated steel plate is 200 times.
Key Quality Index (KQI)
| | |
| --- | --- |
| Temperature resistance | 200 ℃, 8 H |
| Alcohol resistance | Soak in 90% alcohol for 2 hours, and wipe with no abnormalities. |
| Scratch resistance | The packaging tape has been scratched 50 times, with no scratches, and no damage. |
The above index is the typical value but not guaranteed value, only for reference. The specific index is subject to the contract.
Due to the advancement of technology, the above indicators may be further improved and optimized, Please contact our sales engineer to confirm.
If you have any related questions, please contact our sales representatives, they will provide you with professional, optimized solutions.