Description
According to data research, more and more brands are now focusing on brand safety, and more than 80% of the top brand has used this high-precision de-metalized anti-counterfeiting thread on their woven labels. The whole process only needs a special braiding machine.
As a professional security thread supplier, our company provides dealuminated optical thread in various specifications and patterns to meet different industries' applications.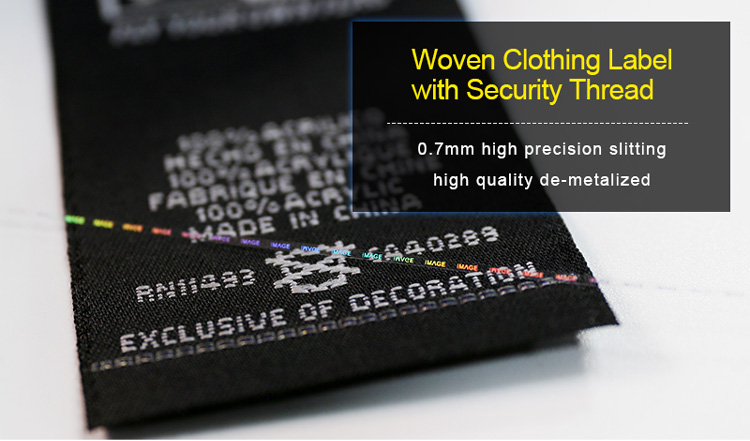 The unique optical design can present dynamic color changes, thereby attracting customers' attention, allowing customers to quickly identify the brand itself and enhancing the brand image.