Description
The hologram tax stamp developed by our company can be used on a wide variety of agricultural products such as seeds, pesticides, and fertilizers.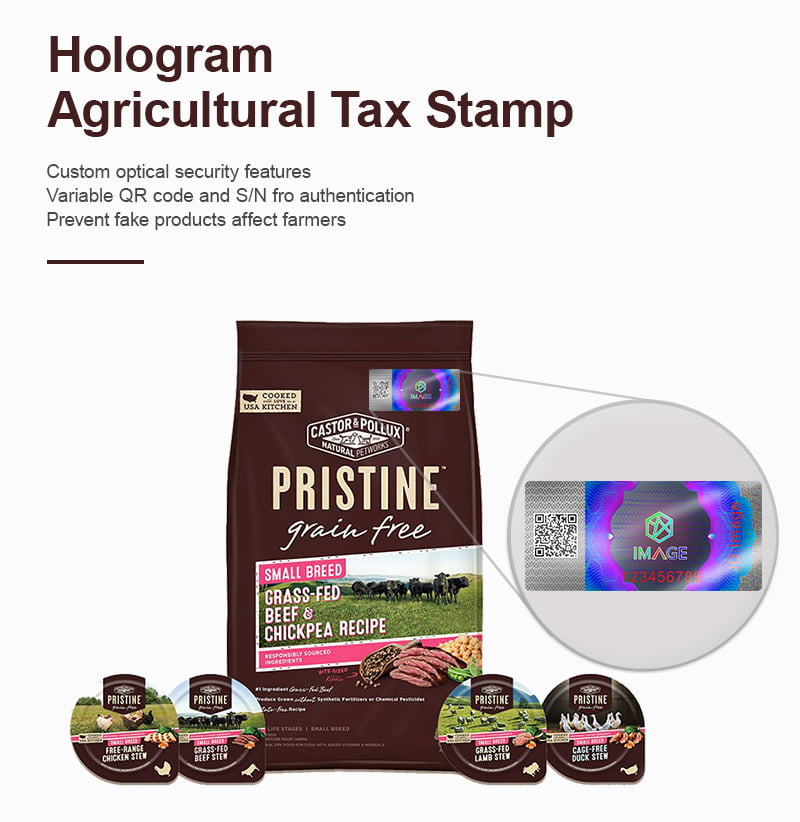 Manufacturers can affix this optical excise stamp to every product used in agriculture to ensure government tax revenue and prevent certain counterfeit products from affecting farm development and endangering people's health.
Even, they can also be used to distinguish and manage all farm products that are imported and manufactured by the country.